OUR WORK
Our charitable association commit and act e.V. is an international team of mental health professionals dedicated to training healthcare workers in Sierra Leone and other African countries in Acceptance and Commitment Therapy (ACT).
Our therapeutic approach empowers people to face their fears and find creative solutions to their numerous challenges they face on a daily basis. By training local health workers in how to apply ACT with local groups and families, we aim to alleviate suffering and build stronger communities. In collaboration with local health institutions we provide ACT workshops, ongoing training and therapeutic support at our psychosocial centre in the remote town of Bo and other areas in Sierra Leone.
The goal of commit and act is to enable people to trust again and find the courage to create their lives in line with their vision and values. Our therapists train professional helpers on site in effective methods of psychotherapy and support them through regular supervision.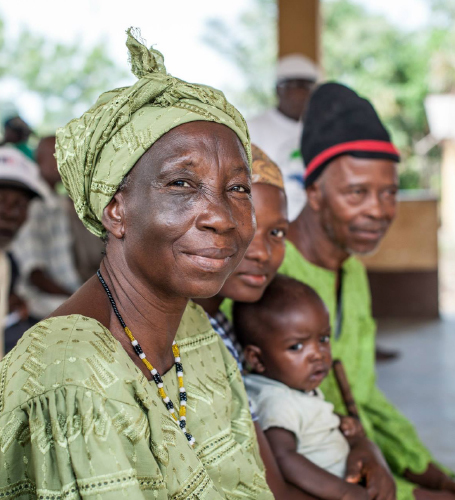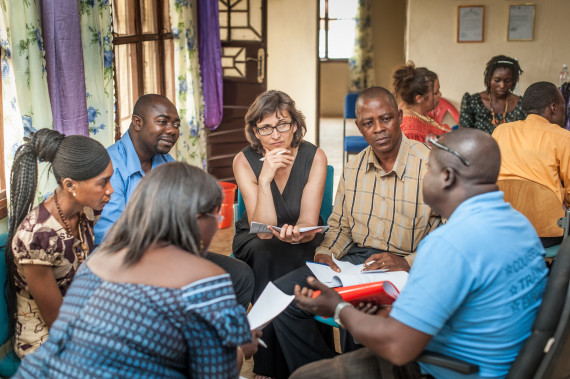 ABOUT ACCEPTANCE AND COMMITMENT THERAPY (ACT)
Acceptance and Commitment Therapy (ACT) is an evidence-based, behavioral therapy method that aims to reduce the impact of emotional distress rather than seeking to eliminate it.
Acceptance-based approaches (including mindfulness practices) are used to change people's relationship with their negative experiences so that these no longer act as a barrier to the person leading a full and meaningful life. ACT helps people to explore what it is that they value in life and empowers them to commit to performing behaviors that are in keeping with these values. More information on ACT can be found on the here.
The ACT approach, though developed in the USA, is suited to being applied in non-Western contexts. By prioritizing and working with what is important to a given person or community, we can provide therapy that is culturally acceptable and effective.
Our research team assesses the impact of our approach on people in Sierra Leone and elsewhere, taking into account potential differences in the way emotional distress is experienced and interpreted across cultures.
COMMIT AND ACT IN THE COMMUNITY
In addition to the delivery of psychosocial training and therapy, we are responsive to the complex needs of the communities we work in and therefore provide additional services.
In Sierra Leone, our main base, our local team delivers a range of health and education services, primarily in the under-served district of Bo. These include, amongst others:
Health
Providing psychosocial support for Ebola Viral Disease survivors and affected families
Providing temporary shelter for girls that have experience sexual violence or domestic abuse
Education
Supplying learning materials to primary schools and to children orphaned by Ebola
Raising awareness on Female Genital Mutilation (FGM) amongst girls who have not yet undergone the procedure
Livelihood Support
Organising community saving and loans scheme for both men and women
Forming a micro-finance institution
Providing business opportunities for widows and families in abject poverty
Research
Supporting qualitative and quantitative studies in mental health, in collaboration with the University of Glasgow (UK) and others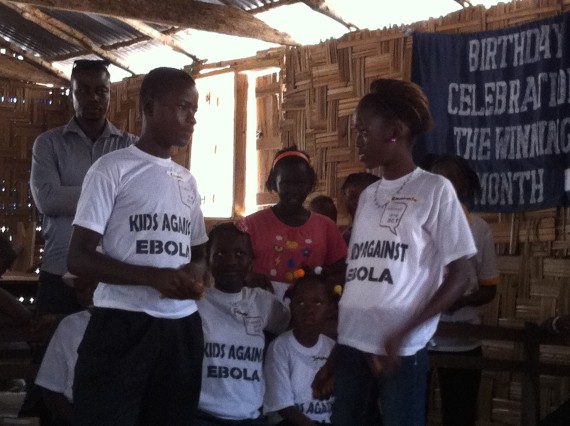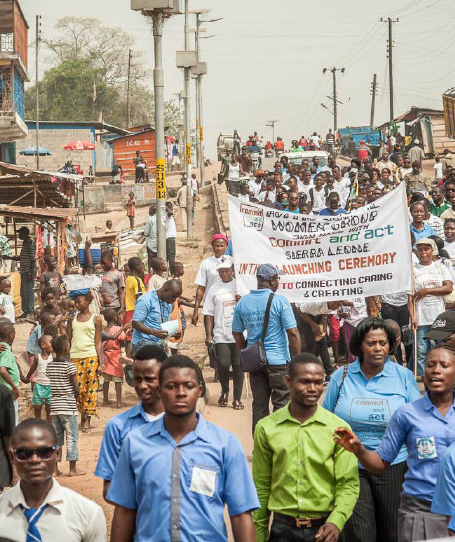 SIERRA LEONE
Sierra Leone is a Republic in West Africa, bordering Guinea and Liberia and the beautiful beaches on the Atlantic coast. Its six millions inhabitants belong to a number of different ethnic groups and Islam and Christianity are the predominant religions.
The country survived an extremely brutal and enduring civil war which ended in 2000 and had lasted a decade, and now hosts a population that has suffered severe trauma. Amputees and former child soldiers live among the survivors of displacement and sexual violence. In his moving autobiography, "A Long Way Gone: Memoirs of a Boy Soldier," Ishmael Beah, who now works for Human Rights Watch, describes the conditions of his life as a former child soldier in this civil war.
Formal mental healthcare in the country is almost non-existent, leaving many without the necessary support. Despite the hardships, Sierra Leone has been rebuilding its society and economy over the last years, institutions that were destroyed during the war. The country remains extremely poor and nearly half of the working-age population engages in subsistence agriculture to survive. The country has recently been ravaged by the Ebola Virus Disease (EVD).
Beate with the PROSICIAL women's group
Some of the local youth in Bo, Sierra Leone
Beate in her element, performing ACT training
Therapists in Sierra Leone
Discussing commit and act with Father Peter Konteh
Hannah and Beate discussing ACT training workshops with Don Bosco staff
Hannah with the PROSICIAL women's group
ACT roleplay activities in trainer workshops
One of many ACT training workshops